A common question we get asked is: Is HubSpot CMS good for search engine optimization (SEO)? To which I reply, does a bear like to eat birdseed in the woods?
This is a video I took from my front door of a black bear feasting on our bird feeder. I know from firsthand experience that bears LOVE eating birdseed, and I also know from years of using it that HubSpot CMS is fantastic for search engine optimization.
Ranking on Google requires more than just a good website. Building on a high-performance CMS like HubSpot that has built-in SEO features can help give you a competitive edge. Plus, HubSpot offers a number of additional tools and free resources to help you become an SEO master in no time.
In this post, we'll take a look at:
How Well Is My SEO Strategy Working?
When it comes to SEO, the best place to start is…well, the start! Assessing your website's current state is easy with HubSpot's free Website Grader. Just enter your web address into HubSpot's grader and the tool will provide you with a comprehensive analysis of your website's performance (including key SEO metrics). The performance report grades your website with a score and offers recommendations for improving your SEO.
To use the Website Grader, follow these 5 easy steps
Go to the Website Grader:

Navigate to

https://website.grader.com/

and enter your website's URL in the provided field.

Wait for Analysis:

The tool will analyze your website and provide you with a score out of 100. This score is based on a variety of factors, including your website's mobile-friendliness, page loading speed, and security.

Review your Report:

Scroll down to see the detailed report that accompanies your score. This report breaks down your website's performance in various areas, such as SEO, mobile-friendliness, and security. You can use this information to identify areas where your website needs improvement.

Implement Suggestions

: The report includes specific suggestions for improving your website's SEO. For example, it may suggest that you optimize your website's meta tags or improve your website's page speed. Review these suggestions and implement them as needed.

Re-evaluate:

After making changes to your website, use the Website Grader again to see if your score has improved. Keep using the tool periodically to assess your website's SEO performance and make improvements as needed.
Using the Website Grader can help you get a better understanding of your website's current state of SEO and identify areas for improvement. By implementing the tool's suggestions, you can take steps to improve your website's visibility in search engine results pages and attract more traffic to your site.
HubSpot's Built-In SEO Tools
One thing that sets HubSpot CMS apart from the others is that it offers several built-in tools to help you optimize your website for search engines. Let's take a closer look at these tools: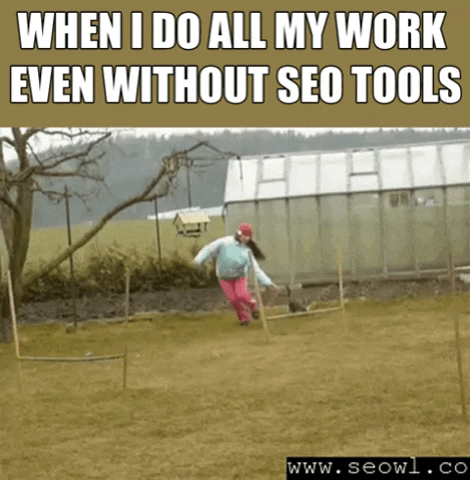 Blogging
A critical piece of any SEO strategy is providing fresh, relevant, and keyword-rich content, like blog articles, for search engines to crawl and index, increasing website visibility and potentially driving more organic traffic.
HubSpot's blogging tool makes it easy to follow on-page SEO best practices, like adding meta descriptions and page titles (complete with character counters to ensure your titles and descriptions don't get truncated by search engines), text formatting, and more. Plus, it's easy to add images, videos, and links to your post for even more SEO benefits.
Mobile Responsive Themes
According to a study by Statista, mobile devices account for over half of all website traffic worldwide. With so many people browsing on mobile devices, it's no wonder that mobile responsiveness has become such an important ranking factor on Google.
HubSpot again makes it easy for you with mobile responsive themes for your pages, including landing pages and blogs. You can also easily preview your content on mobile devices before you publish.
Built-in SSL Security
Website security is another important factor Google considers in its ranking algorithm. If they're sending their users to you, they want to make sure you're providing them with a safe and secure online experience.
SSL Certification is built into HubSpot for you. Thanks again, HubSpot!
Auto-Generated Sitemaps
A sitemap helps search engines understand how the content of your website is organized, which goes a long way to helping your pages rank on Google.
Here's an example of a basic sitemap. Notice how it gives structure to your website content.
Home Page
Services

Landscaping Services
Mowing Services
Gardening Services

Resources
Contact us
HubSpot will automatically generate your sitemap, which is another great SEO feature built-in to HubSpot CMS. Plus, you can easily view HubSpot's auto-generated sitemap and edit it to your liking.
HubSpot's On-Page SEO Recommendations
When you're drafting a website page, landing page, or blog article, HubSpot provides on-page SEO recommendations. The tool looks at crawling and indexing, mobile friendliness, page titles, images, meta descriptions, headers, and links, and provides actionable recommendations to improve each page for search. You can publish your content feeling confident that you've covered all of the SEO best practices.
Let's look at what each of these recommendations cover:

Optimization Tab
Even if you have some pages that were published without following SEO best practices, HubSpot has your back. HubSpot CMS includes an Optimization tab for your existing Blog, Landing Pages, and Website Pages that will offer recommendations to improve your search rankings.
Navigate to your content (

Blog

,

Landing Page

, or

Website Page

)

On the Page Details, navigate to the

Optimization

tab

Click

Scan Page

(or

Rescan

if it has been previously scanned)

Review your

Recommendations
Note: You can also view SEO recommendations for ALL of your pages. Here are detailed instructions from HubSpot.
Content Strategy
Content plays a main role in your SEO strategy. HubSpot CMS offers a host of Content Strategy Tools designed to help you plan and execute your content marketing strategy. Tools include a content calendar, content topic suggestions, and a keyword tool that helps you identify relevant keywords to target in your content.
HubSpot also helps you create pillar pages to build your website's authority on a particular topic you'd like to rank for with its topic clusters tool. This tool helps you build out a plan for a cluster of sub-topics to support the topic you want to build authority on.
Click here to watch step-by-step instructions for using HubSpot for pillar pages and topic clusters.
Integrations
HubSpot CMS integrates with popular SEO tools such as SEMrush and Ahrefs, making it easier to optimize your website for search engines. These integrations allow you to conduct keyword research, track your website's performance, and analyze your competitors' strategies directly from within the HubSpot platform.
SEO Showdown – HubSpot CMS vs. WordPress
We've covered a lot about HubSpot CMS and its SEO capabilities. But, how do HubSpot's SEO features compare to another leading CMS, WordPress?
Out-of-the-Box Comparison
As we covered earlier in this post, HubSpot offers robust SEO tools such as an SEO recommendations tool and on-page SEO tools integrated into the creation of blog posts, landing pages, and website pages. These are native, or built into HubSpot.
On the other hand, WordPress lacks native SEO functionality, but it offers various plugins, some paid and some free, to aid in SEO optimization. It is important to keep in mind that relying on plugins for SEO can lead to additional software management, cost, and security concerns during maintenance. But, it also gives lots of options.
Cost
WordPress is a free and open-source platform, while HubSpot CMS requires a paid subscription. This makes WordPress a more affordable option for businesses or individuals with a limited budget.
Speed, Reliability, and Security
With HubSpot, server management is taken care of for you, allowing you to focus on building your site without any worries about reliability.
With WordPress, you need to choose from one of thousands of vendors to support your web hosting needs.
HubSpot is also equipped with essential features to ensure fast page loading speed, including automatic image compression, minified JS, and combined CSS files, eliminating concerns about slow load times. In fact, a study by Pingdom shows how HubSpot's CMS compares with others, including WordPress.
You can see both HubSpot and WordPress at the head of the pack for performance.
Security
Last but not least, security. This is another top priority inside the HubSpot CMS. The platform provides a global CDN, SSL certificate support, and a web application firewall, and has a dedicated 24/7 security team to ensure your website's safety.
WordPress' security is a bit more reliant on the user to assemble a good hosting provider, configure and manage the hosting environment, and keep all themes, plug-ins, and more up-to-date.
HubSpot or WordPress – Which CMS is Best for SEO?
It's important to note that both WordPress and HubSpot CMS have their own strengths and weaknesses when it comes to SEO, and the choice between them will depend on the specific needs and goals of your website or business.
In summary, WordPress is perhaps better suited for the budget conscious since it's a free platform. What it lacks for out-of-the-box functionality can be customized with its library of plug-ins.
HubSpot on the other hand is a great choice for those looking for a CMS with SEO tools natively integrated.
Conclusion
So there you have it. Hopefully, this detailed look at the HubSpot CMS has shown you that it is a great tool for optimizing your website for search engines. It offers built-in SEO features and recommendations to take the guesswork out of SEO. With HubSpot CMS, you can take steps to improve your website's visibility in search engine results pages and attract more traffic to your site. Overall, HubSpot CMS can help give your website a competitive edge in search engine rankings, making it an excellent choice for businesses looking to improve their SEO.
If you're looking for a good CMS to build your website on, look no further than HubSpot. It's fantastic out of the box, including many standard features that can be used to improve your organization's SEO. As we've seen in this post, HubSpot also compares well with other CMS platforms such as the ever-popular WordPress CMS.