When HubSpot first announced its generative AI app, ChatSpot – I was jumping for joy!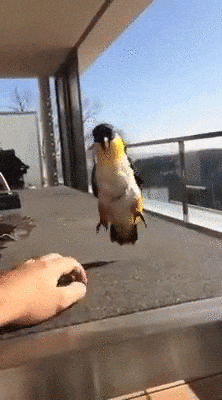 I had already been using AI apps like ChatGPT and DALL-E, but what got me off my feet was the fact that ChatSpot combines these useful tools with your HubSpot database! That's a power combo!
I've been playing around with ChatSpot non-stop since its release and I've been documenting my tips and tricks. I've discovered that ChatSpot can be used in a multitude of ways to improve your marketing, like writing better blog posts and conducting competitor research.
However, today we're going to take a look at what I consider to be the strongest use case for ChatSpot – to make your life easier inside of HubSpot. This AI tool combines the power of your HubSpot data with the ease and efficiency of conversational prompts to help you quickly analyze and distill valuable insights about your sales, marketing, and customer service efforts.
In this blog post, we'll explore five helpful ChatSpot prompts to simplify some of the marketing tasks you do every day, from creating contacts to generating custom reports and segmented lists.
A quick note before we begin – If you haven't set up ChatSpot yet, you'll want to read "How to Get Started Using ChatSpot and Content Assistant: The AI-Powered Apps from HubSpot" first. It provides step-by-step instructions for how to get started.
Now, let's dive in and look at how you can use ChatSpot to improve your HubSpot database.
5 Helpful ChatSpot Prompts to Start Using Today
Of all the ways to use ChatSpot, my favorite is to glean insights from all of my HubSpot data and simplify the boring operational activities I'm expected to do on a daily basis. ChatSpot unlocks the ability to swiftly analyze massive data sets, and distill the most valuable nuggets for crafting personalized messages that resonate.
If you're looking to leverage the power of your HubSpot database on a whole new level, ChatSpot is the ally you need! Let's explore how to best utilize ChatSpot with your HubSpot portal and database.
1. Create New Contacts
I think it's safe to say we've all encountered challenges with manual data entry in HubSpot – from missing data fields to incomplete records and spelling mistakes. ChatSpot's powerful AI removes these common human errors in data entry to keep your HubSpot environment clean.
Prompt to try: Create a new contact for [insert name], including [insert known contact details]
2. Analyze the Performance of Your Marketing
You know that feeling – the morning team meeting is starting soon, but you haven't had a chance to analyze the data from this week's email campaign. There's no time to run a report. What do you do?
Don't fret, just ask your old pal, ChatSpot.
ChatSpot will parse through your HubSpot data and provide you with insights on how your campaigns are performing, including website visits, contacts, leads, email marketing results, and form analytics.

Prompt to try: Analyze the performance of [insert campaign name]
3. Answer Questions about Your HubSpot Data
"How many contacts do we have in the United States?", "How many total new contacts were added this month?" – These are the kinds of questions marketers get asked all the time. Now, ChatSpot can help you answer easily.
You can prompt ChatSpot with any of these individual questions to get the answer you're looking for. For a full summary, try the prompt included below and ChatSpot will provide you with information about your Hub ID, Hub Domain, Contacts, Companies, Tickets, Deals, Workflows and more. You can even take it one step further and ask ChatSpot to export that information into Google Sheets or Google Slides for a workable set of data.
Prompt to try: "Generate a summary of my portal data"
4. Create Reports and Charts
HubSpot reporting is an invaluable tool, but generating reports can be time-consuming and challenging. That's why it's so exciting that ChatSpot has the ability to generate custom reports for you. Now it's easier than ever to measure your marketing performance, identify target trends, monitor key metrics, share insights, and more – all the things you know and love about reporting, without the hassle of having to create the report from scratch.
Prompt to try: "Generate a report comparing [insert activity] over the last [insert timeline]
5. Create a Segmented List
In HubSpot, segmented lists allow businesses to identify specific groups of contacts with similarities, allowing them to tailor marketing messages to effectively reach and engage with those contacts. Segmentation is the key to increasing your engagement rates, but it can be tough working with segmentation list logic. ChatSpot allows you to quickly segment lists without having to customize your list logic.
Prompt to try: "Create a list of contacts in [insert country]"
Get Inspired with ChatSpot's Prompt Library
These are just some of my favorite ChatSpot prompts to use with HubSpot. I've also covered my favorite competitor research prompts and content creation prompts. These are just the tip of the iceberg. If you want to see even more examples, check out the ChatSpot prompt library.
The prompt library includes a single, filterable library organized by topic, making it a breeze to find the perfect prompt for your needs. It's HubSpot's ultimate list of prompts and it's growing all the time. It's the best place to go for ideas and to see how others are using the tool.
Conclusion
ChatSpot is a game-changing tool for improving your marketing efforts in HubSpot. It combines the power of AI with your HubSpot database to help you quickly analyze and distill valuable insights. Use the five ChatSpot prompts outlined in this post to improve your HubSpot database, and for inspiring your own powerful prompts. From creating contacts to generating custom reports and segmented lists, ChatSpot can help you leverage the power of your HubSpot database on a whole new level.
Happy ChatSpot'n!